【InterBEE 2012】Solid State Logic Japan showcases its latest broadcasting console models.
2012.10.31 UP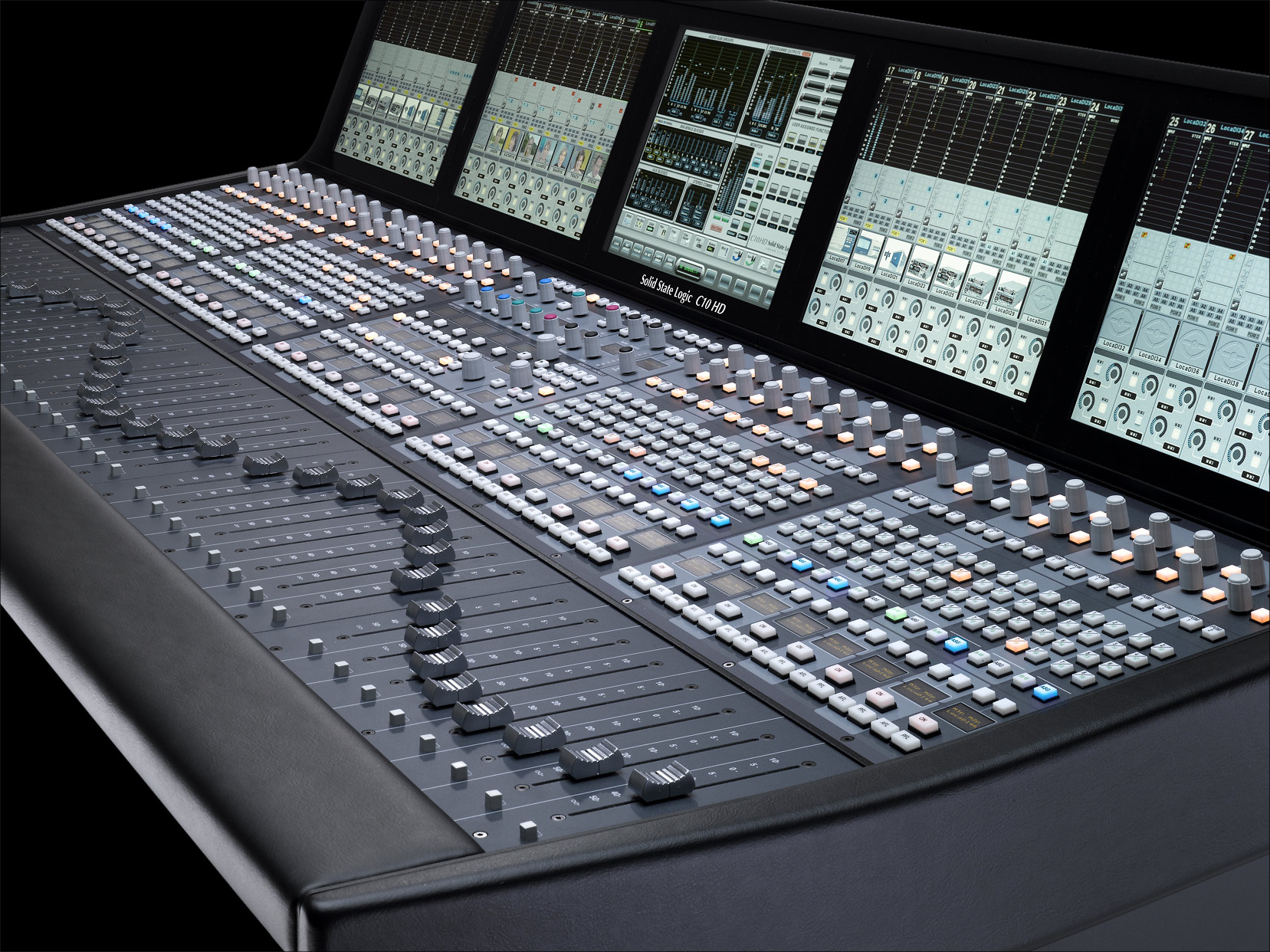 Solid State Logic Japan (pro audio booth #4501, #4604) will exhibit its broadcasting consoles including the 'C10HD' and 'C100HDS,' which have an extensive track record of installations in broadcasting, post-production and recording and other studios around the world. Visitors can experience their brand new functions first-hand at their booth.

■ The Compact and Powerful 'C10HD'
The 'C10HD' is an all-in-one digital console, which is the first large console format with a processor built into the control surface. It inherits the superior reliability and functions, excellent sound quality and processing power from the 'C100HD,' which has a proven track record in broadcasting studios around the world. Furthermore, the 'C10HD' has acquired superior cost performance and capabilities through features which include a touch screen interface and a simple but highly functional integrated channel information display. Not only does it provide dialogue automixing and surround up mixing functions, but also DAW control by ipMIDI. Furthermore, its 'C-Play' function allows sound files stored on the console to be output using buttons and faders.
It is also possible to limit the controls and functions available according to production content or user level and, on top of this, there is a 'Production Helper' function, which assists production. This ensures that less experienced operators, and operators who are less familiar with the system, can still use it comfortably.
Additionally, the system has a dual mechanism with a single, common processor, where two in-and output channels are operated in parallel. It has a high level of redundancy and even on the rare occasion when there is a technical problem, the process can be transferred instantly to a separate unit without interruption to the sound. The size is very compact, but contains an extensive array of functions so it can fulfill the production needs of not only small- and medium sized studios and broadcasting vehicles, but also of large scale production studios.

■ The Console Can Be Split In the 'C100HDS'
The 'C100HDS' is a full digital broadcasting console with high reliability and pioneering technological functions. Using the Blackrock processor, with its high spec CPU/DSP card, the 'C100HDS' can mix up to 512 source channels. Furthermore, the number of channels to process and the number of input and output channels can be freely selected.
As with the '10HD,' it has a wide range of production assistance functions such as DAW control via ipMIDI and the surround up mix function.
 The high reliability of the safe operation, involving running a single unit with both the control part and the music processing parts operating in parallel, has been widely recognized. There are over 200 units in use in broadcasting studios around the world.
At this exhibition, the unit is loaded with the latest control software, Version 5. It enables multiple operators to split the layers and buses and use them independently. Through this, it is now possible to fix layer settings for each operator. In addition, the expansion of the format capabilities and PFL function, as well as the support of third party I/O, have been implemented. This has dramatically increased the ways in which it can be used.
Other models on display will include the 'AWS948' hybrid console, which enables control of the analogue fader using the DAW automation data with its A-FADA function, the 'C200HD' digital production console, and the 'C300HD' digital post-production console. There will be an audio broadcasting vehicle in the booth. There will also be a demo for the 'A8' processor for surround headphones, which can be used to monitor up to 8 audio format channels with standard headphones.


InterBEE 2012
Inter BEE is a professional sound, video and communications exhibition where top-level foreign and domestic broadcast equipment, video equipment, audio equipment, lighting equipment, IPTV, Mobile TV, cross-media, and related applications and solutions are gathered under one roof. It is an exhibition that provides an opportunity for people involved in all aspects of media to find out more about the latest trends in the creative and media businesses.
It will be held at the Makuhari Messe from November 14 (Wed) - 16 (Fri) (free admission).