[NAB Show 2017]Vimeo supports 360° VR at 8K resolution, confident in high quality with VBR encoding
2017.4.27 UP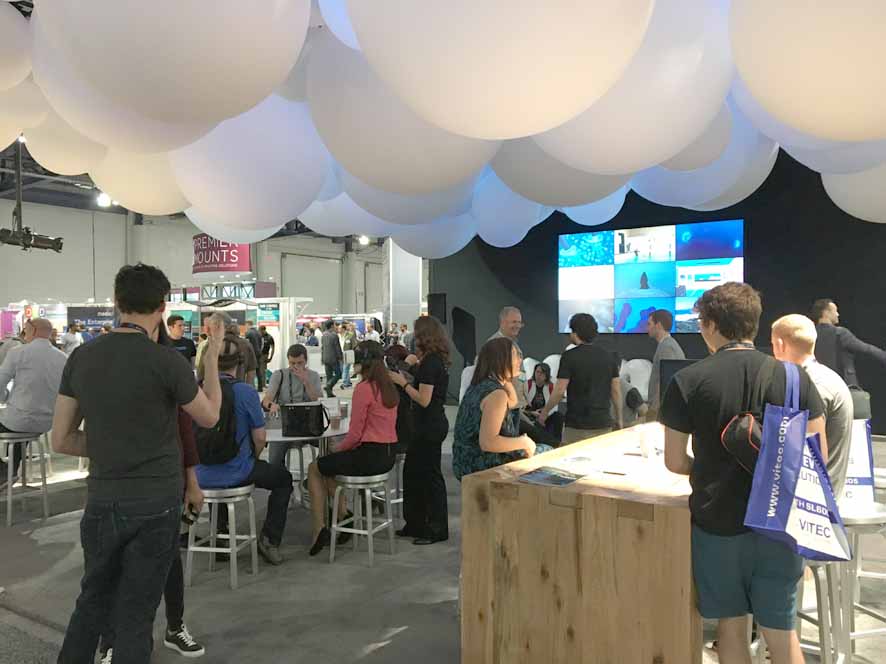 High-resolution video sharing platform Vimeo hosted a booth at the NAB Show 2017, promoting their newly developed support for 360° immersive video.
Vimeo was founded in New York, 2004, and became the largest platform for sharing HD videos by 2007. They launched their Video On Demand service, a paid service, in 2013. The platform currently boasts 750,000 paid users out of over 50 million registered users.
Monthly unique visitors number 150 million, and approximately 200 million videos are currently hosted on the site.
Supporting 360° immersive video since March 2017, their website features an instructional video on how to upload or view VR videos on Vimeo. The maximum supported resolution is an astonishing 8K, and any user can upload to the platform. Vimeo confidently claims that their "use of VBR encoding (multi-pass encoding) results in superior image quality to YouTube."
Although current viewers are primarily using their smartphones, and lean towards game-related and location-based content, future proliferation of more powerful VR devices will likely increase demand for high-resolution immersive video.
Vimeo's booth was a relaxed environment where visitors were able to experience Vimeo content using an HMD capable of streaming 360° video, while sitting on a sofa.
In February, Vimeo has also released the "Vimeo Panel for Adobe Premiere Pro," an online video-editing tool. It is a free plug-in that allows users to upload videos edited in Premiere Pro directly to Vimeo.
Other new features in Vimeo that were announced include the ability to display thumbnails, and improvements in the design and usability of the user profile page.