[NEWS] Creek & River Co., Ltd. Has Strengthened the Expansion of its VR Business and Demonstrated its Internationally Patented HMD Equipped with a Unique Focus Adjustment Mechanism at Inter BEE
2016.11.12 UP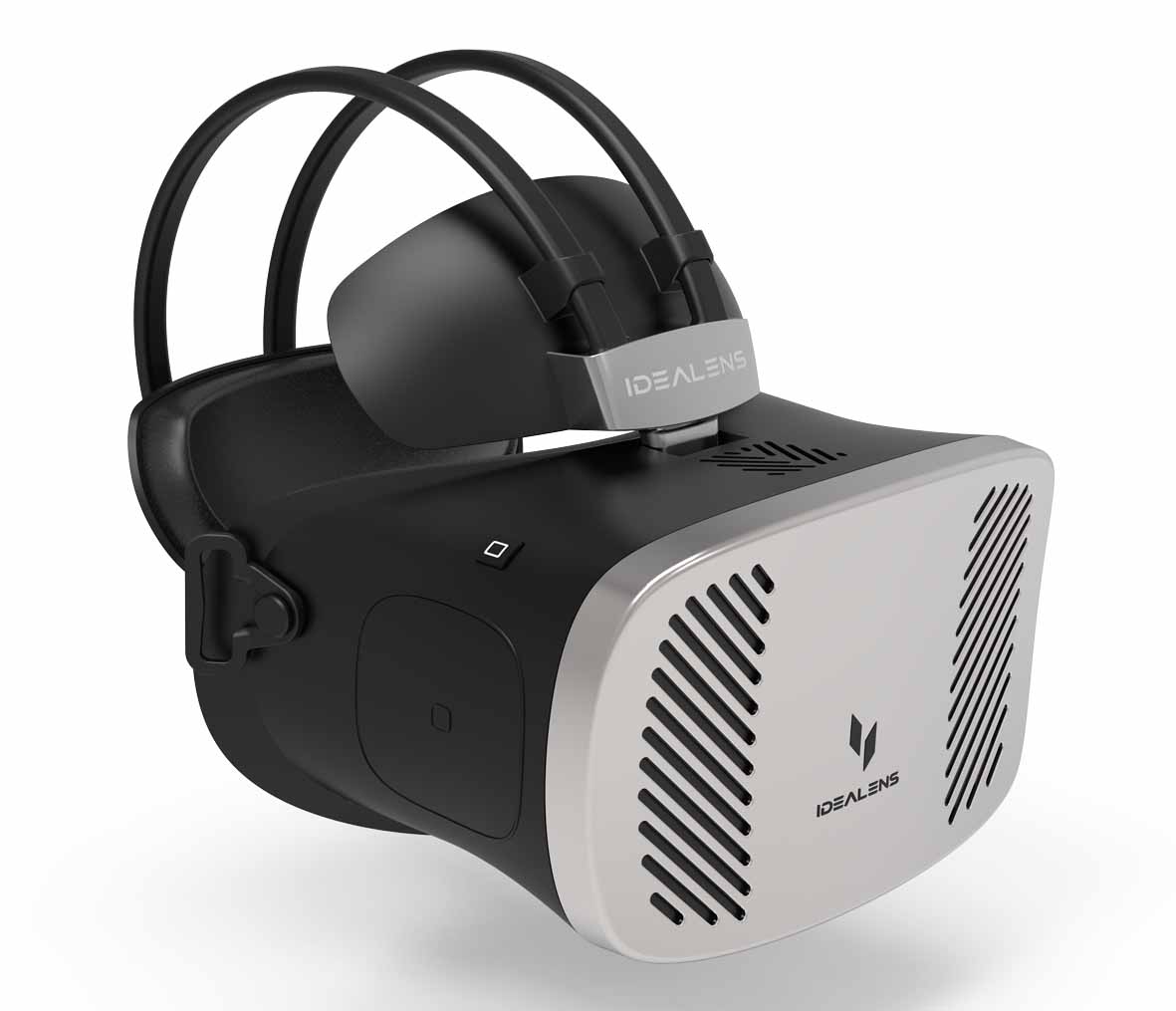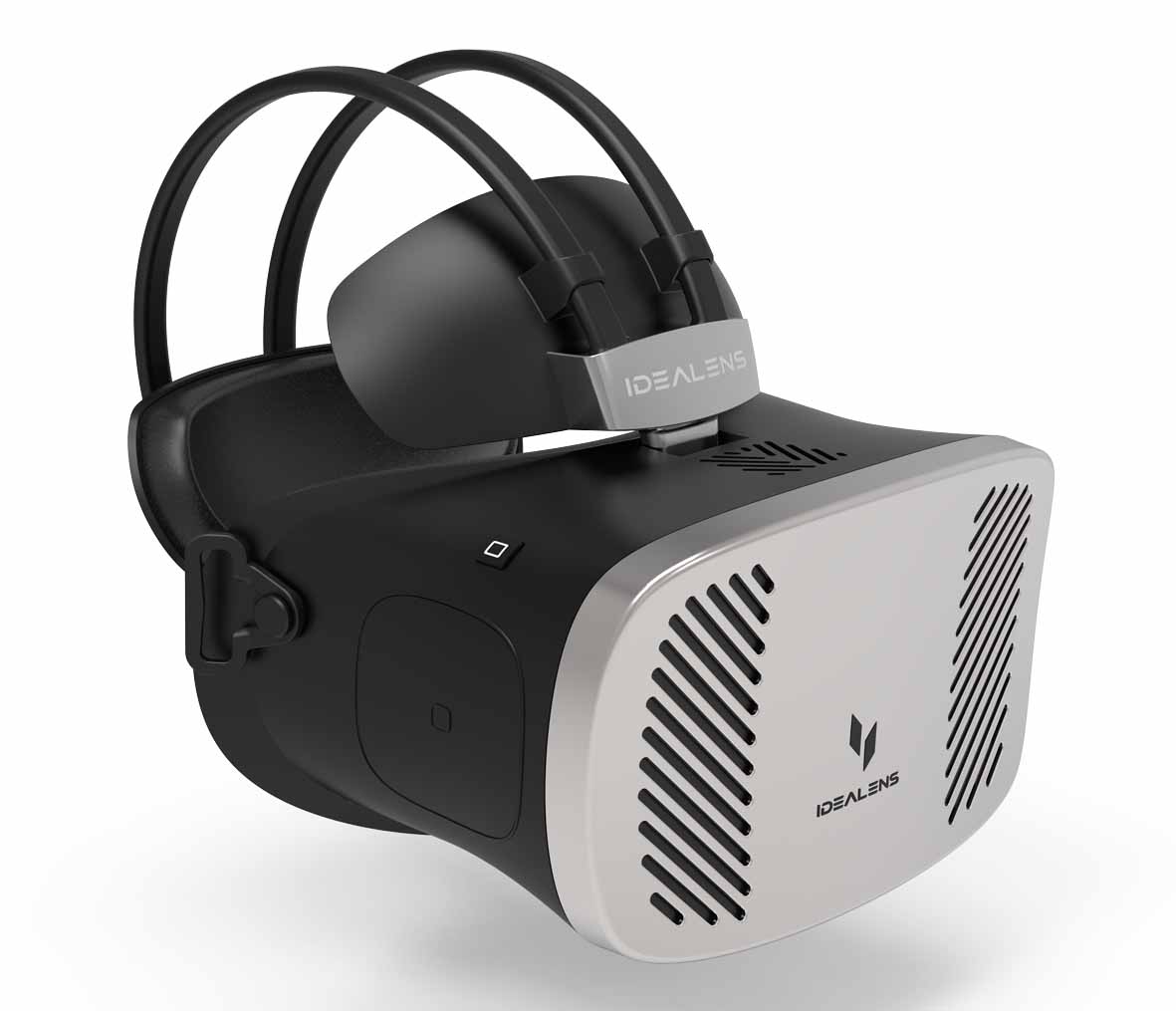 "IDEALENS K2" is easy to wear, making it suitable for long-term use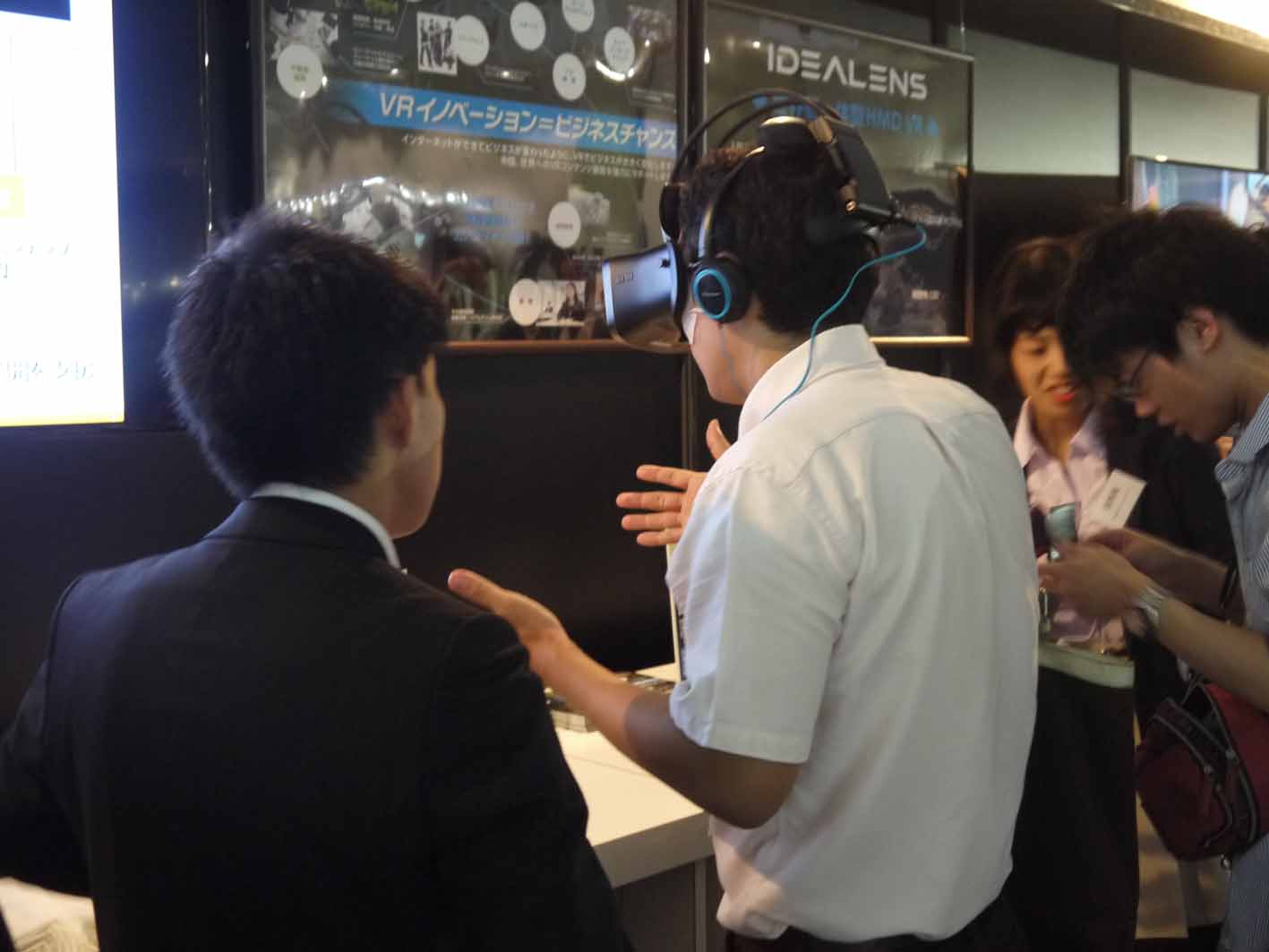 As it is light and relatively easy to put on and take off, it is also highly rated by the elderly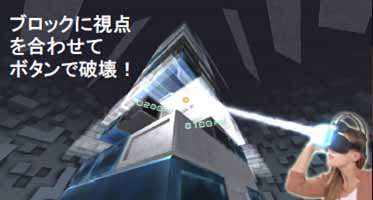 The button functions on the side of the body can be used for various apps
The VR Business department of Creek & River Co., Ltd. (C&R), which unfolds professional egency businesses, introduced "IDEALENS K2," its light-weight standalone all-in-one high-definition VR head-mounted display (HMD), VR content productions, and HMD usage methods at Inter BEE 2016, which was held at Makuhari Messe from November 16th (Wed) through 18th (Fri).
"IDEALENS K2" is easy to wear, making it suitable for long-term use, and has obtained an international patent for its unique mechanism that immediately focuses after wearing. It also has the efficient mechanism of turning off automatically when the HMD is removed.
C&R began full-fledged operations of the VR division in September with 20 employees, with the aim of developing a total business regarding VR, including various products and content.

■ "IDEALENS K2," a cableless standalone HMD
"IDEALENS K2" is a cableless standalone-type VR HMD developed by Idealens of China. While carrying on some specifications of "IDEALENS K1," the previous model, other specifications have been improved, as the viewing angle is now 120°, the time lag is 17ms, and the mass is 295g. The main body is light, at roughly 295g, and has a structure that softly wraps around the front and back of the head. As it can be used alone, there is no need to prepare a PC or smartphone to play content, and it can be enjoyed outside, as well as indoors. Its official release is scheduled within this year.

■ C&R established a VR division with full-fledged operations beginning in September
C&R has established a division dedicated to VR / AR and began full-fledged business development in September of this year with a staff of 20. It is working toward content creation and collection, as well as platform development. In August, in conjunction with VR Japan, a new company created cooperatively with Idealens from China, business development for software and hardware relating to VR / AR and MR (Mixed Reality) is underway.
Regarding this division, Toshiki Kashibuchi from the business planning division of C&R states, "from sales of devices, such as HMD, to content production and platform proposals, we will develop the business with a comprehensive model for VR / AR."

■ Demand deep dived from B2B
For sales of Idealens products, VR Japan, which was founded in cooperation with C&R, will be the primary retailer. In the future, other VR related products, such as the 360° and controllers, from Idealens will be sold in Japan through VR Japan. C&R is the secondary retailer for Idealens, and based on the needs and usage situation of clients, will propose HMD other than IDEALENS K2, such as GearVR, Milbox, and Vive.
Kashibuchi states, "For the VR / AR division of C&R, content production and implementation proposals will be the main objective in the immediate future. First, we will aim for demand mainly from corporations, through BtoB and BtoBtoC. By proposing usage of HMD in the medical, education (research), entertainment, and live events sectors, producing content, researching and developing original HMD and OEM, and creating work platforms, we will advance into a BtoC business next year."

■ "An optimal HMR for events, as it is comfortable for long-term use"
Regarding this exhibition, Kashibuchi states, "the key point, without a doubt, is to have people experience it." He explains the characteristics of the comfort and visibility of "IDEALENS K2" as follows.
"A huge reason why it is so comfortable is because it is only softly held in place by the front and back of your head. Whether it is used for games or video content, it can be used for long periods, making it optimal for events. As with smartphone VR, it will not run out of battery quickly and will not shut down due to overheating."
"The fact that it is a standalone-type that does not need a PC connection is another significant benefit for use in events. Because it is light-weight and cableless, it does not lose focus when you move your head, allowing you to experience the world of a 360° video. Another original high-level technology is that it powers on and focuses as soon as your wear it. When you remove the HMD, it automatically turns off. The basic button is just to touch the touch panel to the right. During the explanation for investors held in October, we confirmed that elderly participants also enjoyed it greatly."

■ Also focusing on content companies
Kashibuchi emphasizes linking with animation and CG production companies as content production partners for future business development. He states, "during this Inter BEE, I would like people from event related companies, media companies, and general companies to check out our products and successes. At the same time, I would like to discover links with collaborative partners."

[Creek & River Co., Ltd.]
Exhibition Area
Video Expression and Pro Lighting Department / Hall 4 / 4109

https://goo.gl/v5MOXQ

["IDEALENS K2" Product Outline]
Product Name: IDEALENS K2
Outer Measurements: HMD* body only: 129mm x 183mm x 105mm
Mass: HMD* body only: Roughly 295g
Display Method: OLED
Display Resolution: 1200 x 1080 x 2
Viewing Angle: 120°
Refresh Rate: 90Hz
Delay: 17ms
Equipped Sensors: 6 axis detection sensor (3 axis gyro, 3 axis acceleration), 3 axis geomagnetic sensor, light distance sensor, temperature sensor
Sensor Response Time: ≤2ms
Processor: CPU / Exynos 7420 GPU / Mali-T760 MP8
Memory: ROM / 32G eMMC (includes OS and implemented software) RAM / 3G LPDDR3
Extended Memory: micro SD (maximum 128G)
Wi-Fi: 2.4G / 5G 802.11 a/b/g/n/ac
Bluetooth: 4.0, 3.0, 2.0
Connection Terminals: micro USB 2.0 terminal, 3.5mm stereo headphone terminal
Charge Time: Roughly 3.5 hours (2A rapid charge compatible)
Battery Life: Roughly 2 - 6 hours (depending on content)
Price: 3,499 yuan
Release Date: Released on September 15th, 2016 (Thu) in China. Expected to be released in Japan within the year.
Sales Method: The sales method in Japan will be disclosed when the release is finalized.