[InterBEE 2012] Adobe Systems Demos Video Production Using its Adobe Creative Suite 6 -- Offers demos of video production solutions and hosts 'Adobe Video Intensive Training Session'
2012.11.5 UP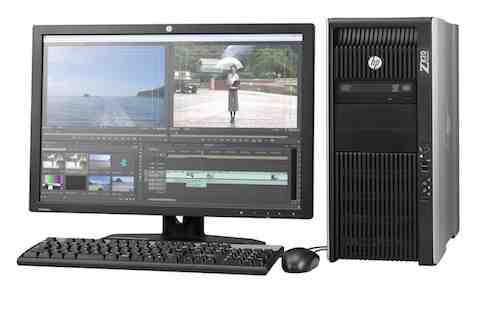 Adobe Systems (crossmedia division, booth #8517) will exhibit its latest video production solutions geared at the evolving broadcast industry. The exhibit includes Adobe's latest media development tool, Adobe Creative Suite 6 (CS6), as well as its newest subscription-based video production environment, Adobe Creative Cloud.

■CS6: multi-device compatible video production
The centerpiece of the exhibition is CS6, which was released in May 2012, and is the latest version of the company's integrated development tools package. It covers graphic design, video editing, web design, and more. The software supports Windows 8 and requires no updates to run on the new OS.
This latest version drastically improves the performance of Adobe Photoshop Extended and Adobe Illustrator, enabling a tremendous reduction in work hours. Adobe Dreamweaver will also support HTML5 and CSS3. Its enhanced site-building features allow users to enjoy more efficient production cycles when creating output for a wide variety of devices and platforms. User-designed mobile apps can also be distributed to smart phones and tablets via the Marketplace.
In addition to CS6, Adobe has newly established a subscription-based online service, Adobe Creative Cloud. All CS6 desktop applications can be downloaded and installed in Adobe Creative Cloud, and it can be used as an online service for file sharing, collaboration, and publishing. There is a monthly subscription fee, with a 30-day free trial is available.

■Partner demos of video production solutions
With the cooperation of its partners, including Intel, NVIDIA, and HP Japan, Adobe plans to showcase CS6-supported products on the main stage and at demo setups at the booth. That showcase will feature everything from the latest 4K format production and file-based programming to playout server integration. Specifically, HP will demo video production using its latest workstation, the HP Z820 Workstation, which comes equipped with NVIDIA Maximus.
This will also be the first demonstration in Japan of Adobe Anywhere for video, a collaborative production server product announced in September. This product creates a ground-breaking collaborative production environment that reduces the burden on both network bandwidth and the editing workstation and does not require a proxy server. Editing and other functions will be demonstrated, running on a shared server paired with Harmonic's MediaGrid central server.
In addition, CS6 users will hold a talk entitled 'Adobe Video Intensive Training Session.' Starting with Ted Schilowitz of Red Digital Cinema, daily special guests will be brought in to speak about the appeal and possibilities CS6 offers.
Adobe Pro Video Resellers Kyoshin Communications, Crescent, TOO, and Visual Graphics will also exhibit at the show, letting video production professionals learn more about the range of implementation support options offered. By working with its sales partners to set up adjacent booths, Adobe plans to showcase an extensive variety of video production tools in one spot on the showfloor.