[NAB Show 2017] NAB Show 2017 Reflects a New, High Degree of Diversity in the Video Industry
2017.4.30 UP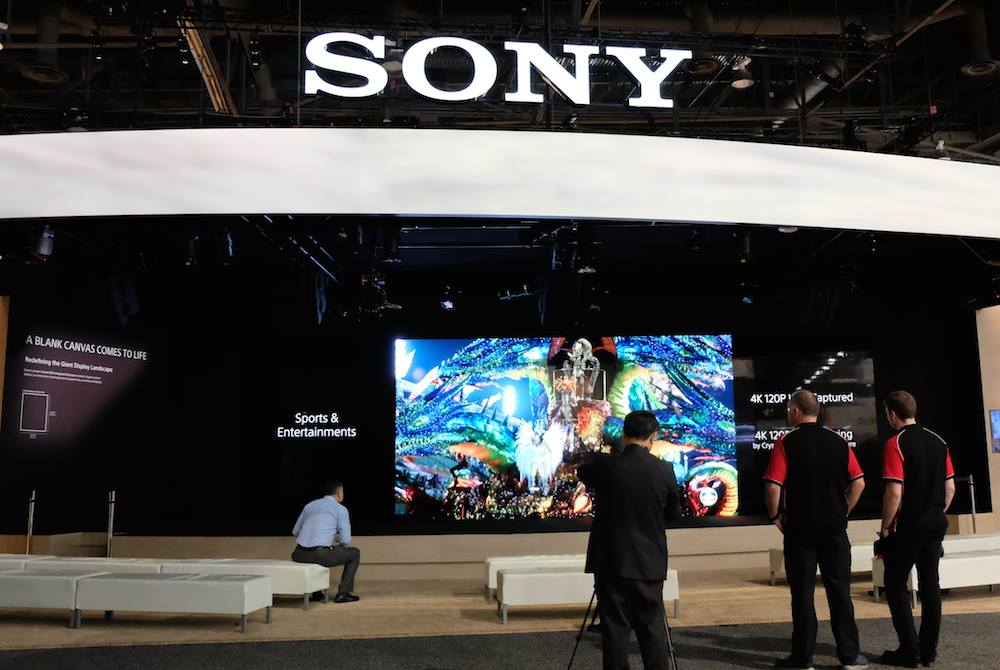 Looking at the trends in the exhibits for this year's NAB Show makes it clear that quite a few changes are taking place in the video industry.
First of all, Sony and Panasonic, Japan's two largest manufacturers, announced very little in the way of new products or technologies. However, what they did express was the trend of creating business plans under new organizations through migration to new companies and the desire to respond to the increasingly diverse demands of video consumers. Both companies showed signs of company policy being in quite drastic transition phases as of April, with large changes to company organization and a marked move away from their previous specialty market of video broadcast equipment and into much broader fields. This is just one example of how this year's NAB Show saw many companies approach the event with a much different mindset than they had in previous years.
Sony announced that they had migrated control of their professional-use imaging products and solutions business from a division of the parent company to a new, wholly-owned subsidiary known as Sony Imaging Products & Solutions Inc. While it does not seem like this shift will produce significant changes in the business practices of the company, the new subsidiary was able to participate in the NAB Show as a separate company for the first time this year. Front and center at the booth's main stage was Sony's "CLEDIS," a next generation Crystal LED display which was announced last year at InfoComm. This new technology made for a stunning display with its combination of high luminance and high-resolution imaging. At their other exhibits, they showed off their original cloud system, the various IP solutions led by Sony, and ideas for the spread of general-purpose HDR, showing an emphasis this year on comprehensive solutions making use of the latest technological trends.
Panasonic showed changes in corporate organization as well, participating in the event with their new Connected Solutions Company, which combines the company's previous broadcasting/video solutions division, security and stadium equipment department, and large-scale video equipment department. They also saw a shift in focus from the promotion of new products to a comprehensive appeal to their status as a provider of video solutions and support for a variety of content creation over a wide range of fields, including large-scale video projection, video solutions for amusement parks, and stadium entertainment systems, in addition to their existing broadcasting and video creation equipment.
Looking at these new trends for both companies, it is easy to see just how diverse this new era of the video industry is.
Beginning with increased demand for OTT content and online and mobile video with the likes of Netflix and Amazon Video in recent years, the market is currently showing rapid expansion and a need for prioritizing solutions for a wide range of video needs, not simply broadcasts and movies, to go along with this expanding market.
Furthermore, looking at the trends showing up in the new products for each company, it is clear to see the stark reality of just how hard it has become to monetize products simply based on their technological specifications. Advances in technology are slowing and often unable to keep up with the rapidly increasing diversity of the modern video industry, and, because of this, new technologies quickly find themselves to have fallen by the wayside. The industry has entered an era in which products must be made in such a way so that they can evolve to handle the market's increasing diversity in real time.
What will take the place of these existing technologies? How should companies develop business schemes to supplement their necessary proceeds with existing technology?
It seems as though the NAB Show itself, which has long been a place for presenting new products in the audio/visual industry, is seeing a redefining itself.
(Yukihiro Ishikawa Video Journalist / ▶︎HOTSHOT Editor-in-Chief)

(Photograph Explanations: In order from above the title.)
1. Sony's CLEDIS, a next generation LED panel with cutting edge technology, including high-luminance, high-resolution, and a 180-degree viewing angle.
2. Microsoft's cooperation with Avid was just one of the prominent new advances in the IT industry at this year's NAB.
3. Vimeo was able to hold a solo exhibit at this year's event. They showed proactive developments, including editing over the cloud and support for 360-degree VR capabilities.
4. Canon's booth included a remarkable dome-shaped theater with omnidirectional 360-degree video. Guests were able to lay sprawled out on the floor of the theater to take in the sights.