【InterBEE2012】Fuji Film Electronic Imaging exhibits products and services which broaden the use of 3D Images
2012.10.30 UP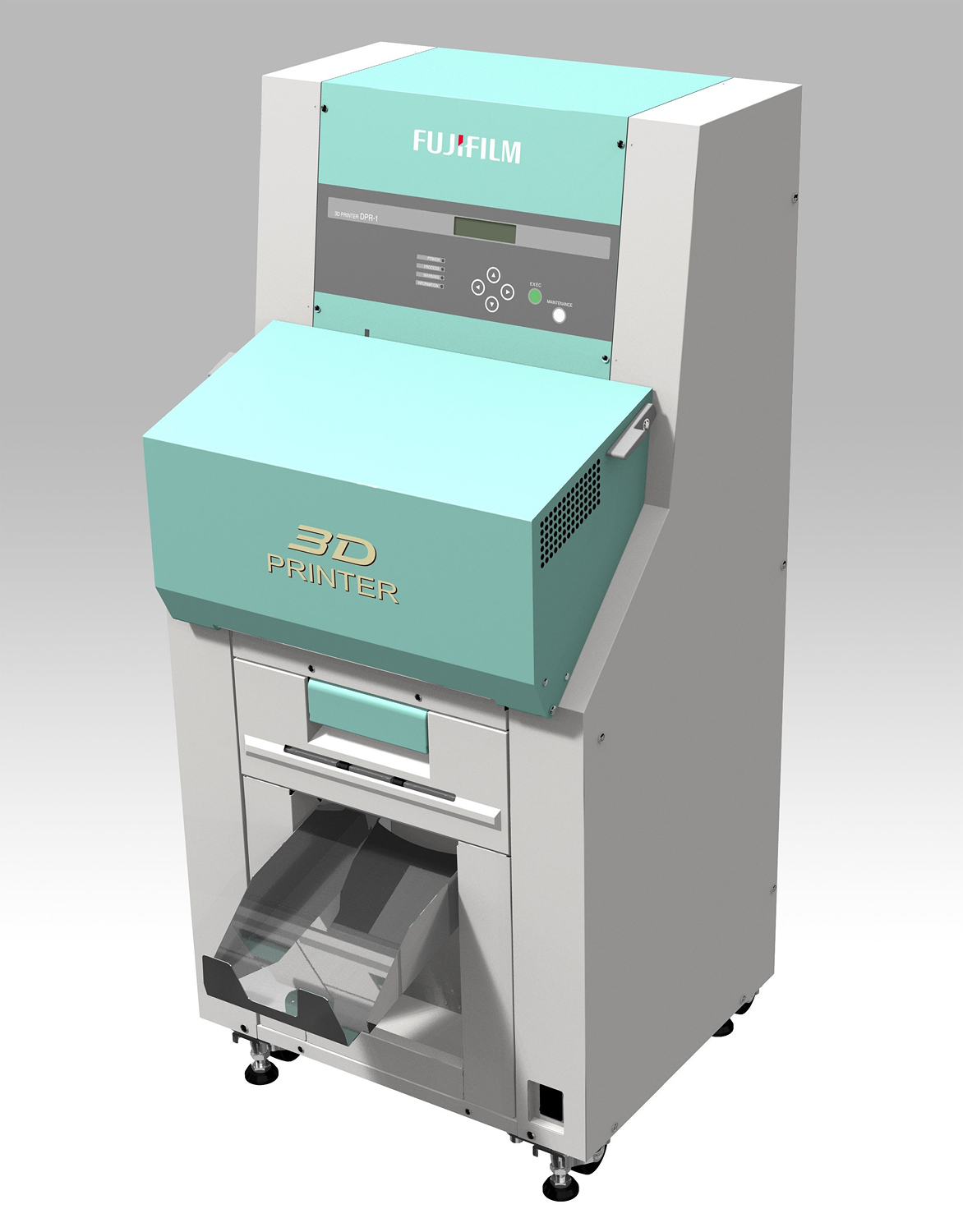 Fujifilm (Video & Broadcast Equipment #6506) will be exhibiting a number of 3D products and services in the Electronic Imaging section of its booth. Systems and services will be featured for printing 3D images on paper media, as well as products that support the use of 3D in video expression. Fujifilm wants to encourage a broader enjoyment of the possibilities of 3D imaging.

■ Can be used as a tool for previewing 3D photography
This year once again Fujifilm will be showing its 3D digital camera FinePix REAL 3D W3, and its 3D & 2D digital photo frame FinePix REAL 3D V3 as its two key products which support realistic 3D video expression.
The special feature of the FinePix REAL 3D W3 camera is that it can capture 3D high resolution movies as well as 2D stills. You can switch between one and the other with a simple click of a button. The camera comes with two effective 10.0 megapixel CCDs and two Fuji non optical 3x zoom lenses for realistic 3D image capture.
The FinePix REAL 3D V3 is a digital photo frame for viewing 3D or 2D stills and playing movies. Fujifilm's proprietary Lenticular system has an array of microscopic concave lenses on the viewer surface, producing a binocular disparity that creates a true stereoscopic effect, so that the 3D image can be enjoyed naturally without the use of special glasses.
The 7.2-inch screen is capable of displaying 16.77 million colors. 3D playback resolution is 800 x 600 pixels x 2 channels. Simply by plugging in an HDMI cable, you can play back movies from a 3D digital camcorder or 3D Blu-ray Disc player.

■ 3D Prints for Events, Promotional Tools
A key product at the exhibition that will tap into the potential for 3D contents is the Fujifilm 3D Print System, which prints directly onto Fujifilm's Lenticular Sheet, making it possible to render a high resolution image stereoscopically. 3D images captured with the FinePix REAL 3D W3 camera can also be printed using this printing system. There is a choice of four print sizes available: 6x9 inch (152x229 mm), 5x7 inch (127x178 mm), 4x6 inch (102x152 mm) or 5x4 inch (152x102 mm).
The sight of a 3D image on a flat paper surface can have a huge impact. Printing 3D movie stills on postcards for distribution, for example, would make for a unique promotional tool. Other PR uses could include tourist attractions, theme parks or leisure facilities. This system is perfectly suited for one-off bulk printing runs.
The Fujifilm 3DCG Printing Service which started in March is the most effective choice for small print jobs or short-lived runs such as events. 3D prints of 3D images can be ordered over the Internet. The service has been used successfully by residential home builders to make guides for model homes and by the amusement industry for public relations.
In addition to the horizontal print sizes that were made available in March, namely card (54x86 mm), KG (102x152 mm), 2L (127x178 mm) and hagaki postcard (97x145mm), in November Fujifilm 3DCG Printing Service added vertical orientation in the KG and hagaki postcard sizes. By broadening the array of available print sizes Fujifilm is able to respond to a wide range of user needs.
The actual Fujifilm 3D Print System equipment will be on display at the booth, where visitors will have a chance to receive a 3D printed card. By showing how it is possible to attain 3D expression on a 2D paper surface, Fujifilm hopes to encourage the active use of 3D printing in a wide range of applications.


【InterBEE 2012】
Inter BEE 2012 - The Professional Show for Audio, Video and Communications - showcases under one roof broadcast, video, lighting and audio equipment, IPTV, Mobile TV, cross-media, peripheral applications and solutions that are at the cutting edge both in Japan and internationally. As an opportunity to find out about the latest trends in the creative and media business worlds, Inter BEE has relevance for anyone involved in media today.
Inter BEE 2012 will be held at Makuhari Messe from November 14 (Wed) to November 16 (Fri) (free admission).