ES2-103
INTER BEE EXHIBITOR Special Session
Adobe Inc.
11/16
13:00〜14:00
ONLINE
What's new with Adobe video products and Adobe Stock.
Login is required to view the video,
once you login the video will be displayed.

We will share about the latest updates of Adobe video products (Adobe Premiere Pro, Adobe After Effects, and Adobe Character Animator) announced at Adobe MAX 2022 as well as Adobe Stock "HD Video Subscription" new assets and stock licensing right for video creators.
Speaker
Reiko Tanka
Adobe KK
Marketing Manager, Marketing Department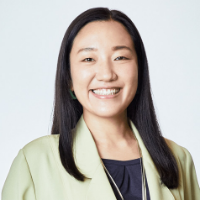 Kei Oki
Adobe KK
GTM Business Manager, Digital Growth GTM, Digital Media