ES1-204
INTER BEE EXHIBITOR Special Session
ORCA Production
11/17
14:30〜15:30
ONLINE
~ "from Amsterdam" Latest Trends in Video Streaming Distribution Technology ~ "Virtual Channels": Advantage of using VOD2Live technology; live video delivery utilizing VOD assets
Login is required to view the video,
once you login the video will be displayed.

For developers and planners of video distribution services: We will present the latest trends in video streaming distribution technology with Dirk Griffioen, CEO of Unified Streaming, a leading Dutch developer of video distribution software. We also introduce Unified Streaming's "Virtual Channel" technology, which enables "Free Ad-supported Streaming TV (FAST)," a market expected to grow worldwide in the future, with a tutorial and demonstration of its "VOD2Live" method.
Speaker
Itaru Kitazawa
ORCA Production, Inc.
CEO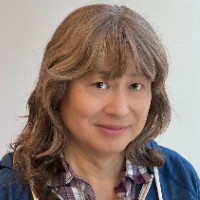 Dirk Griffioen
Unified Streaming
CEO