IG-171
INTER BEE IGNITION × DCEXPO Special Session
DCEXPO Program "ACM SIGGRAPH Invited Talk Session: Content Technologies Change the Future ーFireside Chat with Dr. Mashhuda Glencross on the Role of Visual Technologiesー"
Login is required to view the video,
once you login the video will be displayed.

Dr. Mashhuda Glencross, next year's chair of the Emerging Technologies program at SIGGRAPH, the world's largest conference on CG and interactive technologies, will be invited to give a talk session.
This session will focus on the application of Visual Techology and how content technology will change the future.


Panelist
Dr. Mashhuda Glencross
Senior Lecturer in Computer Science, School of Information Technology and Electrical Engineering - University of Queensland/
SIGGRAPH 2023 Emerging Technologies Chair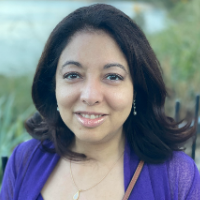 Moderator
Koji Suginuma, Ph.D.
Lecturer, Nihon University/Senior Editor, The Eizo Shimbun