ES1-204
INTER BEE EXHIBITOR Special Session
Amazon Web Service Japan
Nov. 18 (Thu)
14:30〜15:30
ONLINE
Leveraging Sports Content Management and Machine Learning with AWS
This video is no longer available
Login is required to view the video,
once you login the video will be displayed.

Metadata creation in sports content improves the searchability of the material, improve the efficiency of workflow such as highlight generation, and promote monetization of the content. In this session, NTT Plala and Sony will talk about automatic metadata assignment using opportunity learning, scene detection, motion analysis, and automatic highlight generation using the results.
Kenichi Saito
Amazon Web Services Japan K.K.
Senior Industry Solutions Architect

Shinro Nakagawa
NTT Plala Inc.
Video Strategy Department
Video Technology
Director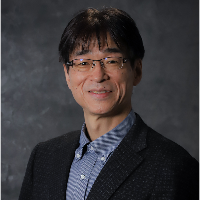 Shouta Imaizumi
Sony Marketing Inc.
B2B Products & Solutions Division
B2B Business Department