ES1-203
INTER BEE EXHIBITOR Special Session
Amazon Web Service Japan
Nov. 18 (Thu)
13:00〜14:00
ONLINE
Asahi Broadcasting System Television Initiatives for Remote Production with AWS
Login is required to view the video,
once you login the video will be displayed.

The media industry has begun to work on "cloudification of the live production environment" to reduce the number of staff and equipment to be dispatched to the site for live content production and to lower production costs. Expectations for cloud computing are increasing, especially for events that are held only a few times a year or for spur-of-the-moment events, as they can easily enjoy the benefits of cloud computing's economies of scale and pay-as-you-go system. In this session, Asahi Broadcasting Corporation will talk about their past efforts and future challenges regarding remote production.
Eiji Konami
Amazon Web Services Japan K.K.
Solution Architect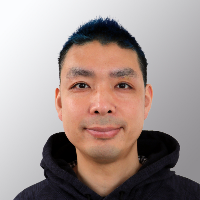 Takumi Doi
Asahi Television Broadcasting Corporation
Technology Strategy Department
Director