ES1-103
INTER BEE EXHIBITOR Special Session
Fujitsu Limited
Nov. 17 (Wed)
13:00〜13:30
ONLINE
Expanding the appeal of entertainment, connecting people and contributing to the creation of a prosperous society~MX(Media Transformation)~
Login is required to view the video,
once you login the video will be displayed.

For the innovation of entertainment in the new normal, we will introduce the "Live Viewing Service", which realizes cost reduction and sophistication of video production, and the "OnlineView Service", which allows you to enjoy live entertainment while communicating with your friends in a virtual space. We will introduce the "OnlineView Service".
Speaker
Kotaro Yanagawa
Fujitsu Limited
Social Systems Business Headquarters Urban Environmental Systems Division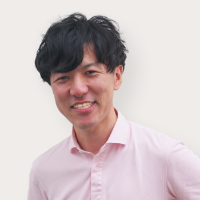 Takaharu Shuden
Fujitsu Limited
Social Systems Business Headquarters Urban Environmental Systems Division