ETANI ELECTRONICS CO., LTD.
Address of Headquarters

143-0011 1-10-15, Ohmori-Honcho, Ohta-ku, Tokyo 143-0011, Japan

URL

Category / Hall / Booth

Professional Audio Equipment / Hall4 / 4509

Product Categories Planned for Exhibition

[Effectors]

[Accessories]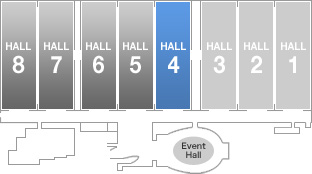 Highlights of the Booth
Etani Electronics develops and manufactures acoustic measurement systems. We have excellent technological skills in: -Digital signal processing -Sound measurement & analysis -Audio signal processing We continually develop hardware and software, offering practical systems. Our products are widely used to evaluate audio devices, e.g. speakers and microphones. Audio Sound Analyzers (ASA-10mk2/ASAmini) support audio professionals and even personal users in enhancing sound quality.
Product Names
ASA mini Audio Sound Analyzer
Measure sound anytime, anywhere! The ultimate version for iPhone/iPod touch.
ASA series measurement and analyzing techniques have been condensed and incorporated into this tool.
When you use it in combination with our microphone with frequency characteristic data attached, you can achieve precision which is satisfactory even for professional users.

Measurements ~ Applications ~
1. Realtime Spectrum Analyzer (paid version & free version)
1/1, 1/3 & 1/6 octave bands
Paid version - saving is flexible
2. Speaker Polarity Judgment (free version)
ASA-10mk2 Audio Sound Analyzer
ASA-10mk2 is a highly reliable, high precision analyzer.
More compact and affordable, offering wider bandwidth (twice wider than previously) with 24 bit resolution.
It uses USB to connect to your computer and operates on USB power enabling you to measure sound field characteristics at any place.
Various analysis options available to support the wide electro-acoustic and architectural-acoustic fields.

Main Features
1. Simultaneous 2-channel measurement
2. Realtime spectrum analyzer: 1/3, 1/6 & 1/12 changeable octave bands
3. Precision measurement using sinusoidal sweep
4. Using impedance response measurement, time alignment and acoustic space characteristics can be analyzed
5. Acoustic distance measurement in realtime
6. Various curves can be printed together
S-255 Loudspeaker Test System
S-255 Loudspeaker Test System for production line is capable of measuring various noises including rub and buzz.
It automatically tests all characteristics needed to test speakers in a short time.
It can be used for a wide range of purposes from small mobile phone speakers to large hi-fi speakers.
2ch version available for stereo headphone.
Our digital signal processing skills and simplification of hardware have enabled us to achieve a low price.
It allows you to conduct high precision analyses with high stability in realtime.
Software is also available to manage your production for quality control.
---