Press Coverage Guide
Press Registration
Members of the press may enter the venue by first registering at the Reception Desk for the Press located on the 2nd floor at Makuhari Messe's International Exhibition Hall 5, during which time you will be requested to present two business cards.
Press Room
A press room will be provided to facilitate press coverage of Inter BEE 2009 and available services there will include distribution of exhibitors' press releases and press kits, provision of workstations with full access to the Internet, meeting spaces, and a host of other amenities to enhance the gathering of information, etc.
Access to the Press Room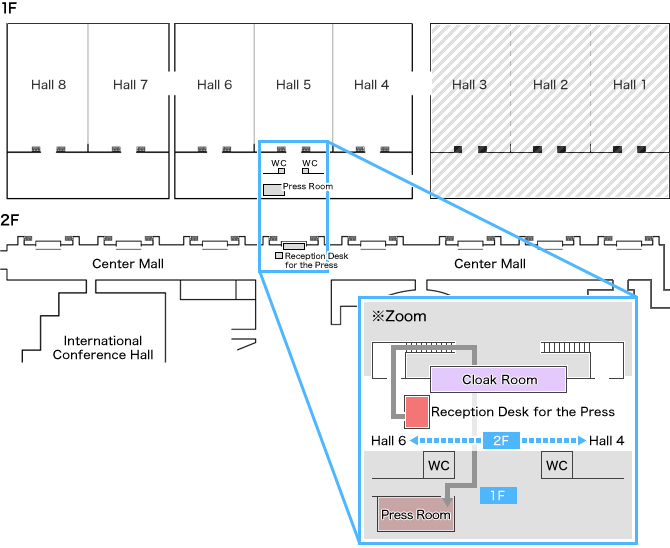 Please be reminded that the Show Secretariat Office may not allow press registration and/or admission of any individual if the office determines that he or she is not a qualified member of the press.